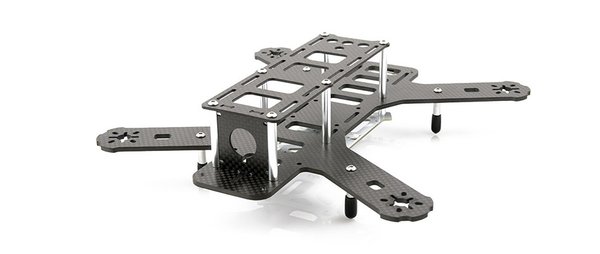 LUMENIER QAV250
The QAV250 is a quadcopter designed for freestyle flying and FPV racing, just like the Vendetta. It's actually just a frame that's sold by Lumenier so people can add their own electronics to it, but you can get a ready-to-fly version with all of the electronics installed if you're willing to pay extra.
This is truly a hobbyist type of multirotor and all of the parts and components are high quality, customizable and made by completely different companies. Getting it set up and fixing it when you crash would be a lot harder than most of the other ready-to-fly options out there, but it's a good choice for someone who wants to use specific parts to build the perfect racing drone.
The price for the frame is about $130, but once you add up the cost of buying the high quality components, it will be in the same price range as the TBS Vendetta.