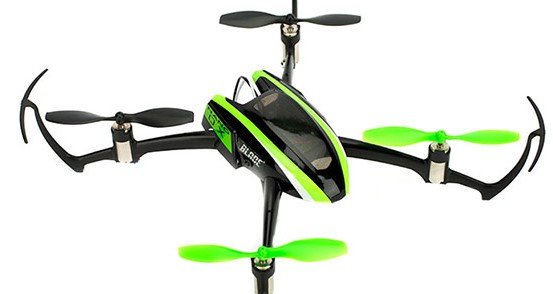 Blade Nano QX
The Nano QX is a lot like the LaTrax Alias but smaller. Because it's a few inches smaller than the Alias it doesn't have as much yaw authority, but it's still a lot better than the tiny Proto X.
It has two flight modes, stability and agility. In agility mode, you have full control over the quadcopter to learn how to fly manually (it will not auto level itself). In stability mode, it will automatically level itself when you let go of the controls.
The Nano doesn't have the auto flipping functions that the Alias does, but that isn't a problem since you can do flips manually and it's more fun. Since the Nano QX is smaller than the Alias, it's only $90 instead of $150. The only annoying thing about having a smaller quadcopter like the Nano QX is that it's harder to see when flying far away, so it's easier to lose orientation, but in general, it's still a good quadcopter to learn with, especially since you can also use it with any DSMX RC transmitter.